{{ root_page.title }}
Care leavers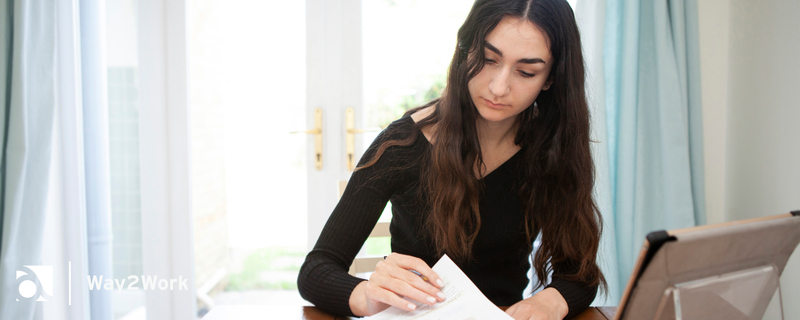 Bursary of £3,000 available and payable in instalments over the first year of the apprenticeship.
Receive support and stability from both your employer and your trainer with the care leavers bursary, encouraging a smooth transition into your new career.
Build you career in
Marketing
Digital and IT
Sales and distribution
Human resources
Housing
Finance
Day nurseries
Schools
Social services
Youth services
PA roles
Fitness technology
Aerospace
Manufacturing
Estate agency
Recruitment
Gain a variety of skills
Confidence
Money management
Self-motivation
Independence
Teamwork
Social skills
Professional behaviour
Work ethic
What other financial help are care leavers entitled to?
It's important that you understand your rights when it comes to benefit schemes and your entitlements so that you can take full advantage of all options open to you – many of these schemes are not immediately apparent but they can significantly improve your personal circumstance and quality of life after leaving care.
In the UK, there is a variety of financial support options available to those who have left care. This includes government schemes and grants, depending on your circumstances. Whilst there is no guarantee that every application will result in success; understanding what funding is available and having access to professional advice where possible is vital to ensure you aren't left struggling alone.
Universal credit
Universal credit is a national government scheme which provides those eligible with a monthly payment to aid with living costs. This single monthly payment is easy to monitor and requires little paperwork meaning it is easy to manage. It is a very useful scheme for care leavers who are struggling financially due to low income or difficulty finding employment. Those who claim universal credit can also access free budgeting advice, debt guidance, mental health support and other additional services.
Staying put scheme
If you are a care leaver in England aged between 16 and 25, you may be eligible for the staying put scheme. This scheme provides funding for young people to stay in their former foster home or residential home whilst they make the transition into independent living. The funding can include rent payments and other costs associated with setting up a home, such as buying furniture and electrical goods.
Local authority grants
Depending on your location, local authority grants are available to some young care leavers which would be paid directly to you from your local council. These grants can provide a range of financial and practical support, including help with housing costs, education, and training.
If you're aged between 16 to 19 and in school or college, you may be eligible for the 16 to 19 Bursary Fund which means you should receive £1,200 for each year you stay in education, but you may need to ask your education provider to enrol you. Another helpful grant is the Leaving Care Grant, which means you can request up to £2000 from your local council to put towards setting up your new accommodation.
External resources
There are many helpful organisations and services available to care leavers in the UK, such as: