{{ root_page.title }}
Fostering questions and answers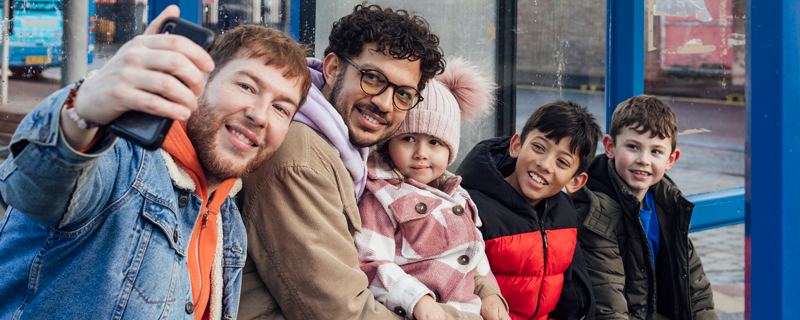 Fostering is a big deal – we know that. It's natural to have doubts or concerns. To help you make up your mind, here are answers to some of the questions that people typically ask when they're considering becoming foster carers.
But if you've got any other questions, including the ones everyone asks – 'Am I right? Am I ready?' – do please call us on 020 8547 5355 or email fosteringenquiries@achievingforchildren.org.uk and we'll come back to you as soon as possible.
Can I foster if I have pets?
Yes, you can. In fact, some young people may be matched with you and your family because you have pets. Animals, especially cats and dogs, can be a great ice breaker, particularly on that first day when you and the young person might be feeling nervous around each other.
A social worker will carry out a pet assessment to ensure that yours pose no risk.
I have a criminal record – does that stop me from fostering?
It depends what the criminal record is for, but if it was something like stealing and it was quite some time ago, you could now be a good role model for a young person who may be going down the same path as you when you were younger. Don't let a criminal record put you off speaking to us as you could have lots to offer. Be honest with us and we'll let you know if your past will be a barrier to fostering.
I can't drive – does that matter?
If you're happy to use public transport for school runs and appointments, this shouldn't be a problem.
We are a same sex couple – can we foster?
Yes, absolutely. We're always looking for foster carers to reflect the diversity of young people coming into care. You don't even have to be in a relationship. Also, some young people can't be placed with a particular gender, for various reasons, so same sex foster carers may be the best match for them.
What happens if I go on holiday?
We encourage you to take your foster child on holiday with you, so they really feel part of the family – but we also understand if you need a break from fostering, so we can place a child with a respite carer while you're away. If you want to take your foster child on holiday abroad, it's important to plan ahead, because not all children will have passports.
What happens if I fall ill during the assessment process?
The process takes between four and six months to complete. We understand that during this time you may have illnesses, family bereavements, holidays, etc. We're very flexible and can extend your approval date further into the future if necessary.
I rent my home – can I foster?
Yes, you can. We'll need a note from the owner to say that they're happy for you to foster in their property – but this doesn't usually present any problems.
I practise a religion – can I foster?
Yes, you can. We're always looking for people from different backgrounds, cultures and religions, so we can match children with the foster carers who are best suited to them and their cultural or religious needs.
Can I choose the age of the children I foster?
We prefer foster carers to have an open mind, as this enables you to look after a greater number of children and young people. For example, if you've given broad approval for 0 to 18 years old, we might ask you if you'd like to look after a sibling group with ages ranging from 6 to a teenager.
We do take your preferences into account, but we really encourage you to look at the individual child – not their age – and then decide if you can help them.
Contact us