{{ root_page.title }}
Our people

Expertise, empathy and endless enthusiasm are what make our small team so effective. Along with the support from our patrons, supporters and an army of awesome volunteers!

Meet the team

Katherine Greening
Katherine set up Anstee Bridge in 2008 and prior to this, she ran a course for vulnerable young people called Pathfinders at Kingston College.
She has a Masters in Social, Emotional and Behavioural Difficulties and a Diploma in Counselling and Attachment.
Katherine loves working with young people to grow and learn through creative projects, especially when glitter is involved!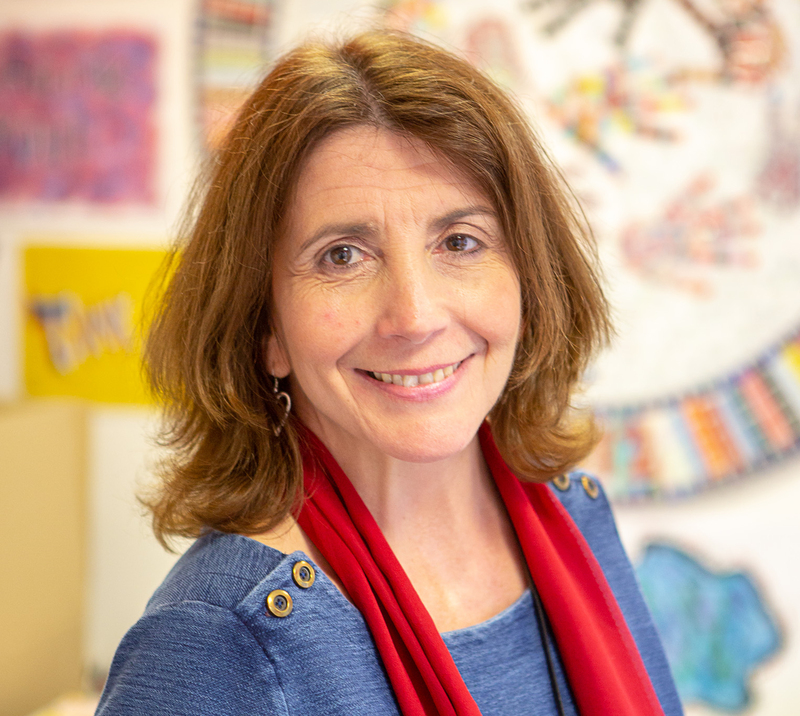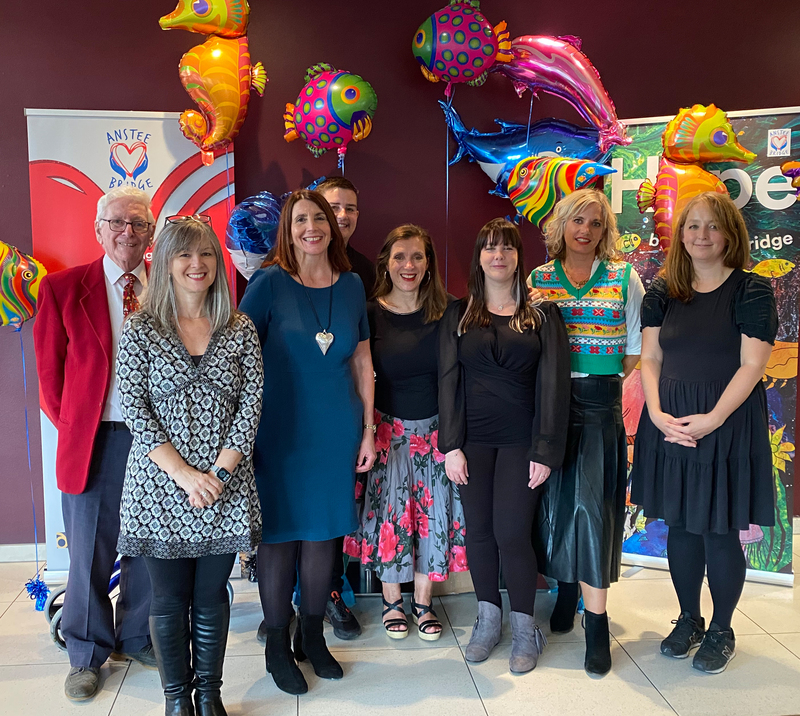 Our volunteers
We are lucky enough to have 17 amazing dedicated volunteers. Several of them have been with us for many years and have gone on to be trustees of our charity 'Friends of Anstee Bridge', which was established in December 2022.
Anstee artists
We are extremely fortunate to have an outstanding and diverse range of professional artists who offer bespoke creative workshops.
Find out more about our volunteers and artists here.
Our patrons
Dame Jacqueline Wilson

Jacqueline Wilson became a patron of Anstee Bridge in 2020. She is one of Britain's outstanding writers for young readers.

Known for her contemporary stories many featuring feisty characters like the enduring Tracy Beaker, she has also used historical settings for many recent books such as Hetty Feather and Clover Moon.

She has written well over 100 books and over 40 million copies of her books have been sold in the UK alone. They have been translated into 34 languages.
Sue Hill

Sue spent 30 years in the Metropolitan Police, latterly as Detective Chief Superintendent.

She was a presenter for ITV's Crimewatch until 2014 and is now on the board of Facewatch – a free, online crime reporting service designed to make communities safer.
Ian Dodds

Ian is Director of Children's Services for the Royal Borough of Kingston upon Thames and the London Borough of Richmond of Thames.

Through our community interest company, Achieving for Children, his team provides support and services to over 50,000 children, young people and their families in South-West London.
Lisa Carrodus

Lisa is a former World Champion bodybuilder, entrepreneur and patron of the arts.

As a motivational speaker, she empowers young women to achieve their goals through creativity, whilst promoting a healthy, active lifestyle.

She has been a valuable mentor for Anstee students since 2008.
Jamie Raven

Jamie Raven burst onto an unsuspecting world during the 2015 series of Britain's Got Talent. His magic amazed audiences and even made Simon Cowell exclaim, "I now finally believe in magic!".

Jamie brings his knowledge from his international tours to Anstee Bridge.
Sarah Freeman

Sarah has been involved with Anstee Bridge for many years. Originally in a professional capacity while working as a nurse at Kington Hospital.

She now supports as a friend. As a member of the community, she believes passionately in the ethos and hard work involved in supporting our young people, allowing them to find their true potential to shine.
Cllr Roy Arora

Roy is a councillor in the Coombe Vale ward where he lives. He is a former Kingston Mayor and was recognised by Kingston University with an honorary degree.

Roy is the Conservative Opposition Spokesperson for Planning Policy and Culture.
Shiraz Mirza

Shiraz was paralysed by a serious virus in 1993, after which he had to learn to walk and drive again.

He became the first Mayor of Royal Kingston Borough from the BME communities in 2000 and was later appointed as Assistant Police and Crime Commissioner for Surrey.

He served as an elected councillor for 20 years until retiring due to ill health last year.
Aaron Norton

Aaron is a British singer/songwriter and is best knownn for his performance on BBC2's "Let Me Entertain You". With over 10,000 followers across social media, his content has had over 1 million streams. He has released several tracks, including "Night Falls".

He has performed at many local venues as well as the London Palladium and Sandown Racecourse.

Aaron has been involved with Anstee Bridge for many years and in 2017 became a patron.
Please get in touch to find out about becoming one of our supporters or volunteers!