{{ root_page.title }}
How to help
Can you help us?
It is probably easier to help us than you think! We receive funding for student placements through the schools grant scheme, but as a creative enterprise we constantly need resources, volunteer support and equipment every bit as much as funding.
Donations
Fundraise for us – can you, your school, college or workplace raise funds to enable us to take young people out on trips and to art exhibitions, events and shows?
Donations – contributions of any size are always welcome to help pay for anything from a few pencils right up to major events and outings.
Resources
Stationery and writing equipment – pens, pencils, rubbers, rulers, paper, post-it notes, wall pins, highlighters, plastic wallets, good-quality A4 card for certificates to be printed on, envelopes, paper
Art equipment – art brushes, paints, glitter, coloured card, glue, staples, A3 and A2 card, board markers, sharpers, painting plastic aprons, notebooks, sticky tape, marker pens, art pens and crayons, chalk, presentation wallets, water bottles, canvas boards, canvas boards, acrylic paints, paint pallets, plastic cups
Unwanted gifts – we need handbags, clothing, health and beauty products such as make-up, face creams, nail polishes and removers, hand creams, hair products a hairdryer, jewellery-making equipment such as clips, beads and earrings
Books – novels and information books
Media – blank CDs for recording our students' work
Printer supplies
Personal equipment – tea, coffee, sugar, tissues, hand sanitiser
Media equipment – iPads, laptops, cameras, Dictaphones, external hard drive, chargers, mobile phones TVs, DVD and CD players
Kitchen equipment – a small fridge, kettle and toaster, smoothie maker and an iron
Food – healthy snacks, fruit and bottled water
Printing free (or very low-cost) printing facilities - so that we can print the young people's artworks and photographs of their performances. We also need to print leaflets for events, shows, graduation ceremonies and performances.
Your time
More than anything, we need people who can volunteer regularly to give us a few hours or a whole day (10am to 2.30pm) of their time once a week, between September and May to support our young people.
We also need people who can show them just how many choices are available to them in the world of work.
No experience is needed – just a desire to help and support us!
People we would particularly like to hear from include:
Anyone creative
Musicians
Singers and choirmasters
Actors
Artists
Magicians
Dancers
Personal trainers
Circus performers and clowns
Comedians
Authors and poets
Film and TV professionals
Make-up artists
Photographers
Fashion designers
Record producers
IT experts
Sports people
Gardeners
Midwives, nursery nurses
Builders and trade professionals
Fire and police officers
Doctors, NHS staff and dentists
Drug and alcohol awareness professionals
Airline staff and people in the travel industry
Shop managers
Self-defence teachers
Lawyers
Driving instructors
Video game designers
Architects
Mental health practitioners
Therapists offering mindfulness, healing, CBT etc.
Hairdressers
Beauticians
Nutritionists
Personal stylists
Chefs, cooks, chocolate tasters
Handwriting experts
Lego experts
Graphic designers
Vet, zoo-worker
Anyone who can help with teaching interview techniques, providing life skills advice or just inspiring young people.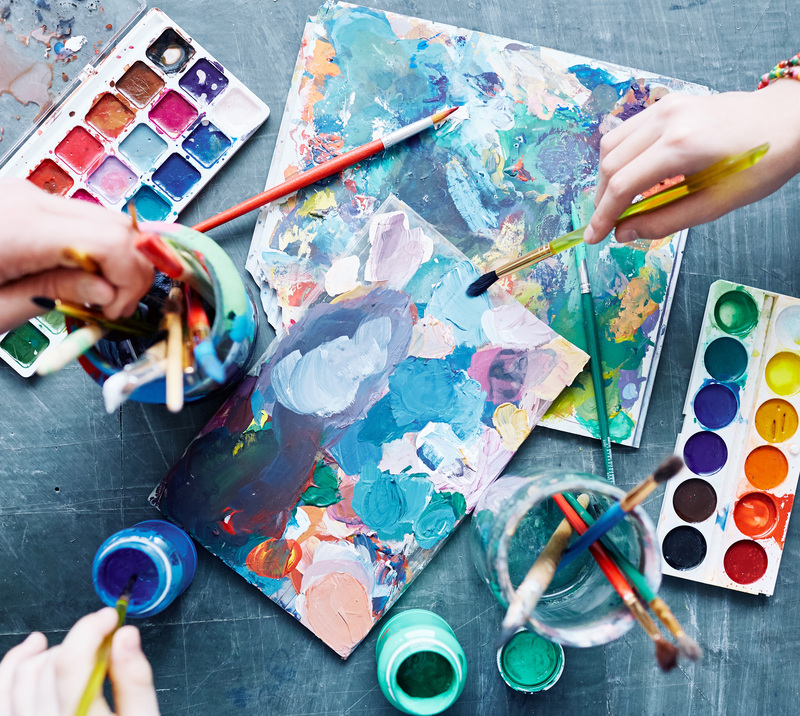 Creative space
We are currently in a small room in Kingston College, but would love to have a big room which we could use as an art room.
Ideally, we also need a smaller room for meetings and one-to-ones, perhaps with a small kitchen so we can run nutrition workshops.
We dream of a brightly decorated room with lots of natural light, ready to be filled with our young people's art work and photographs of what they are doing each week.
We would love a big store cupboard to keep things out of the way and organised, with lots of small storage boxes and table coverings which could be washed or disposable so the tables never look grubby.
There would be recycling bins so we could teach about environmental issues. We also need the rooms to be in the centre of Kingston so easily accessible for our young people.
If you can help with any of the above, the young people we support would be very grateful. Please
get in touch
to find out how.