Strategic Plan - have your say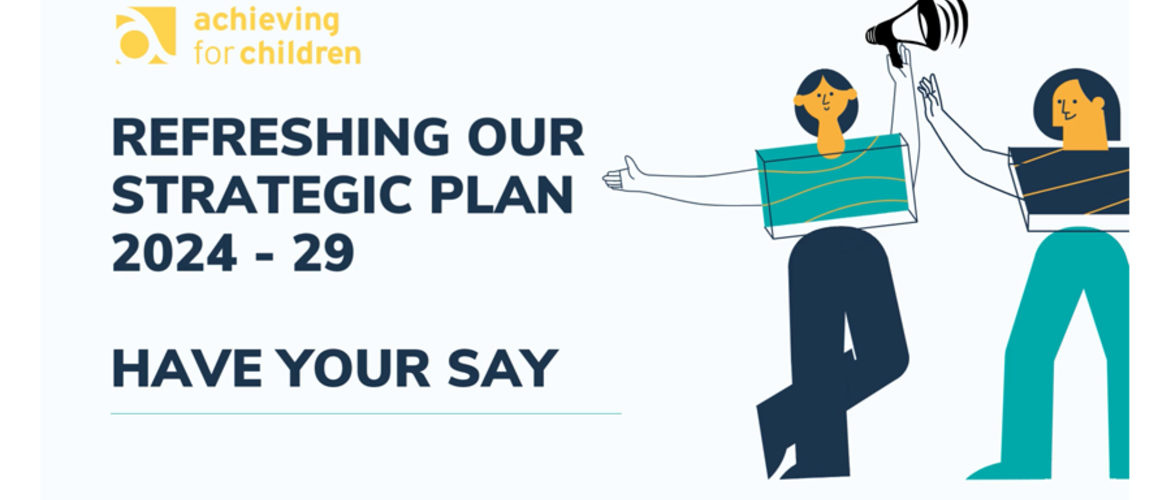 Achieving for Children's (AfC's) Strategic Plan sets our priorities for children's services. Having a well thought out plan helps us to make decisions and ensure that we focus on what is important.
Our current plan is due to end in March 2024, and we are in the process of writing a new one. We would like your opinion on the priorities which we are proposing for the next five years.
We would like to hear from you to understand:
Have we got the priorities right - is there anything we have missed?
Do you think the priority names reflect what they cover and if not, do you have any other suggestions?
How would you like to read or view our plan?
How would you like to be kept informed of the progress of the work which will support each of the priorities?
AfC's plan is traditionally called a 'business plan', but we would like a new name for it which is more friendly - can you suggest anything?
We have developed a presentation which explains more about what the proposed priorities cover and what helped us to develop them.
You can also download and view the presentation as a PDF.
Please make sure that you have viewed the presentation before completing this questionnaire (open until 5pm on Friday 27 October).
If you would like this questionnaire in an alternative format, or have any additional comments or questions, please email Edwina Gregory-Johnson.