Healthy Schools awards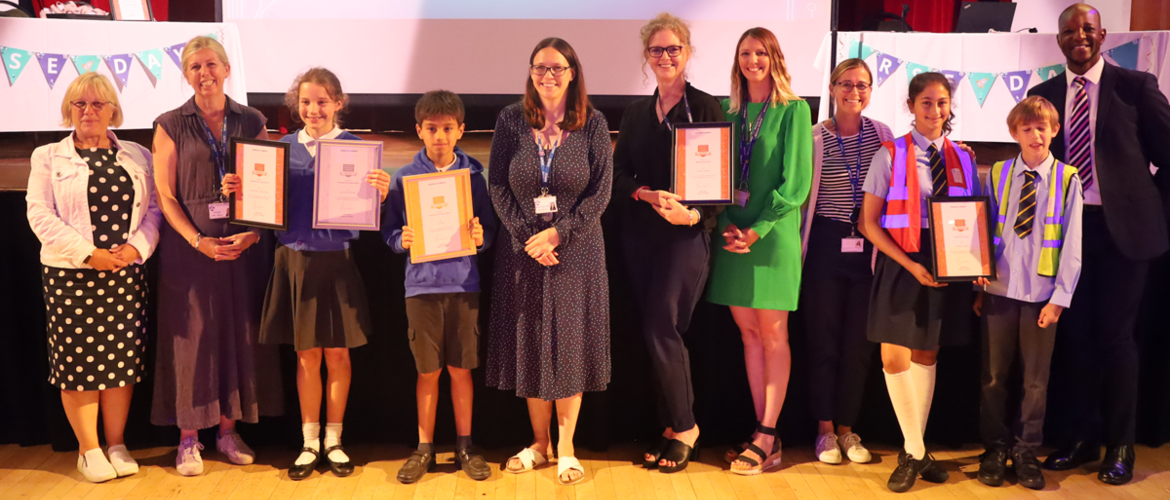 On 29 June, Richmond schools celebrated receiving their Healthy Schools award.
The Healthy Schools London Programme was re-launched by Public Health in partnership with Achieving for Children and Richmond Council in September 2021. The Healthy Schools philosophy is about four key areas:
PSHE (personal social health and economic) education
physical activity
healthy eating
mental health and wellbeing.
St Richard's CE Primary School received received all three awards - Bronze, Silver and Gold.
These schools received Bronze awards:
Nelson Primary School
Orleans Primary School
Thomson House School
Grey Court School
Turing House School
St Richards CE Primary shared their inspiring journey to gold on the day. The school focused on improving healthy eating across their school through growing their own food, recycling schemes and extra health promoting activities.
Rosemary Hafeez, AfC's Associate Director for School Standards and Performance, and Shannon Katiyo, Director of Public Health, presented the awards.
Shannon said, "It was wonderful to give children their well-deserved awards. The sense of celebration and achievement filled the room, and I cannot wait for more schools to get involved in the scheme."
More information about Richmond Healthy Schools programme here