Anstee Bridge wins big at Placement and Internship Awards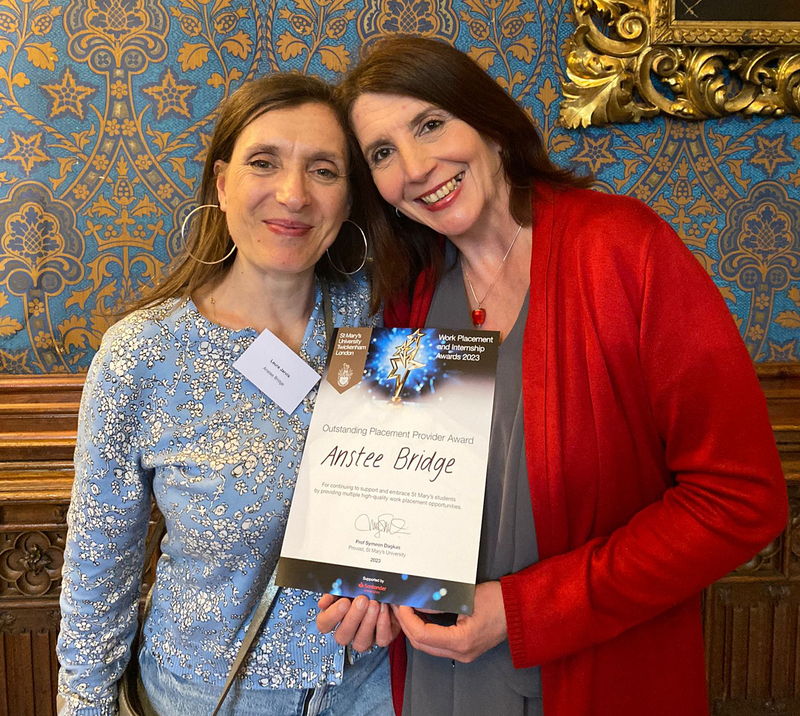 Huge congratulations are in order for Anstee Bridge as they secured the Outstanding Placement Provider Award at St Mary's University Work Placement and Internship Awards.
This is an annual event that recognises and rewards students who have participated in work-based/volunteering placements or internships as part of, or in addition to, their degree programme.
The awards also recognise and reward the commitment and outstanding provision of the placement and internship providers.
Katherine Greening, Anstee Bridge's Coordinator says: "We are absolutely delighted and feel so lucky to have such amazing university placement students working with us."
Katherine and Laura Jarvis continue to do amazing work with young people in the Kingston and Richmond boroughs, providing them with emotional support by using creativity to build their confidence and self-esteem.
Very well deserved and keep up the fantastic work!
Find out more about Anstee Bridge here.